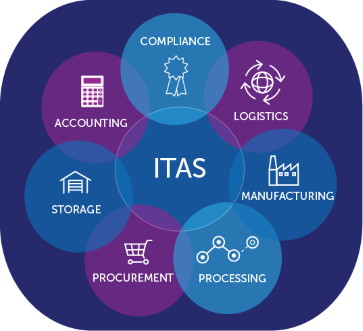 Hivedome Limited ("Hivedome") is the leading software provider for the Global Trading Community, delivering a functionally rich, dynamic and customisable software through our flagship product, Integrated Trading and Accounting Solution ("ITAS").
Developed and built by Traders for Traders and Originators, ITAS is a scalable, dynamic, customisable, modular base solution, ranging from entry level, single commodity platform to larger enterprises with multiple commodities, currencies, locations, entities and a requirement for integrations to a Group ERP platform.
With deep commodity knowledge, gained over 35 years of development, clients trust ITAS to efficiently handle trade capture, traffic operations, risk management and seamless accounting across the Supply Value Chain, securing optimum real-time reporting and cost efficiencies.
Hivedomes latest release, ITAS 8, positions us to deliver premium, value added products to a wider audience for the most complete end to end solution for our clients.
Established in London in 1983 Hivedome are a privately owned UK based software company dedicated to the development of software and investing heavily in evolving and expanding tools and services that meets the ever changing needs within the global trading community. Headquartered in Southend-On-Sea, Essex, England, Hivedome has sales and/or support offices in Miami USA, Singapore and in Romania.